Overview
BOE MLED Technology Co., Ltd. is a wholly owned subsidiary of BOE Technology Group Co. Ltd., which specializing in the design, production and delivery of Mini / Micro LED display and solutions. Mini/Micro LED with the characteristics of high brightness, high resolution, and up to millions contrasts of super picture quality(106:1 contrast ratio. COG (Glass-based) can draw a perfect match of the full grayscale gamma curve under the AM drive mode, and widely used in professional displays, medical displays, automotive displays and other consumer-level high-end display products. Chairman:Zhaohong Zhang. CEO:Yi Liu.
COG

apply semiconductor technology in display, process fineness of circuit can reach micrometer-level

AM Drive

unique active drive architecture, pixel-level AM drive

Eye Protection

low blue light, no screen flicker, no jitter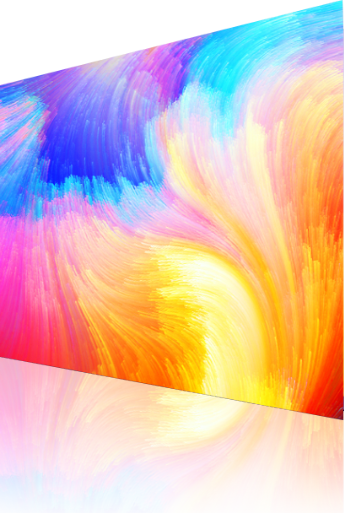 LED Display
Splicing LED module panel, and compositing to various device to display text, images, videos, etc.
Learn More
LED BLU
Mini LED can be used as backlight for LCD, applying mass of Mini LED chips compositing to backlight matrix. Each unit of the matrix is independently controlled through Micro IC (Micro Integrated Circuit). Controlling different lightness of the local image to match local dimming, and achieve a better display.
Learn More
Cases
National Grid Command Center of a county in Handan, Hebei
Cases
An exhibition center in Shijiazhuang, Hebei
Cases
An Industrial Internet innovation joint center
BTQ Pitch 2.0 Arc Led screen + automatic ceiling lifting
Cases
A traffic safety exhibition center
Cases
Exhibition center of a live platform
BTQ Pitch2.5 Arc Led screen